Lies, Damned Lies, and Statistics
The Art of Lying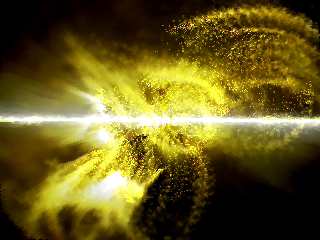 The world surrounding us is getting more and more complex. We are concentrating on the increasing mathematical complexity of our society in its various facets. We want to create a new awareness against the everyday misusage of mathematics by providing various prototypical examples of false and misleading usages of mathematical methods. We hope that you will become more skeptical after having read the various examples, covering nearly all area of our society. You will be able to differntiate between right from wrong and facts from lies.
Lying with statistics is easy, in fact it can be easily performed by mathematical-amateurs. Nobody would seriously dispute that there are people who can't see at all. There are also people who are colour blind, who see the world from a different perspective. Many of them can't see for example cherries in a cherry tree. But hardly anybody knows about mathematical blindness. Number blindness can go as far as being innumerate.
While illiteracy is very often publicly discussed, hardly anybody talks about innumeracy. At least the English language has a word for those lacking knowledge and understanding of mathematical concepts and methods. There is neither a word for "innumerate" nor one for "innumeracy" in the German language. If a concept is not generally known or taken into account, than there might be no word for it. E.g. there exists no word for snow in some African languages, while Eskimos have different words for various kinds of snow. But you are wrong, if you think innumeracy is absent in Germany like there is no snow in many areas of Africa. Mathematical ignorance is as widespread in Germany as it is in other so called civilized countries. The main problem lies in the fact, that many "educated" adults are are functionally innumerate. This means in many cases, that they are not capable of dealing with concepts like graphical displays of data, estimating risks, and they are lacking the logic for statistical analysis.
The main difference to being illiterate is, that most people don't even realize that they are affected by it. It's a disease even mathematicians are not completely free of.
Unfortunately, it can be used as a textbook for those who want to start cheating on their own.